About BackupWithZip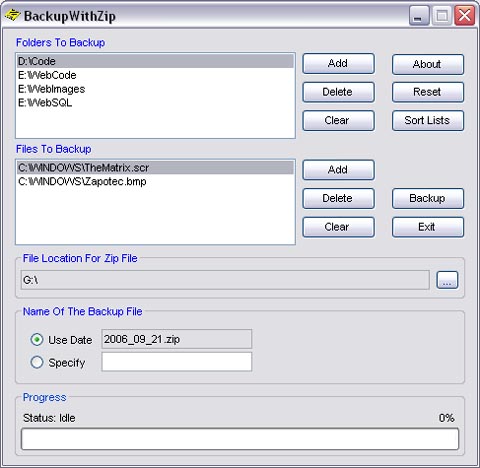 I made this for myself so that I could create a backup .zip file that contains all the important files I need to keep safe. All you do is browse around your harddrives, and just add files to the list that you want included. When you're all done, just click the backup button, and it'll pack all the selected files into a .zip file for you.
Sure you could do that in WinZip, but this program remembers what you had in the list last time, so if you find that you're always backing up the same files, then this program will work for you.
In the future, i'm thinking about adding a feature so that you can save and retrieve different profiles that contain different files to be backed up. That would be a smart thing to include.
Minimum System Requirements
Downloads